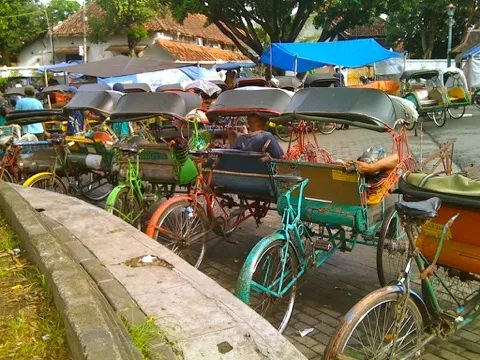 Sex, Trash & Transport
I didn't expect the trash. The constant mosaic of excrement, plastic bags and bottles, cigarette butts, food scraps, old clothes and candy wrappers. I'm not sure why I didn't expect it, but I didn't. In my own country this kind of neglect makes me angry, here I have no right to anger and instead it leaves me numb.
I'm getting used to being measured at every encounter, my new friend quickly determining the fastest route to my wallet. Everyone knows somewhere I can stay, can drive me somewhere or has a pretty girl who will blow my mind. It's easy to get overwhelmed, so I've learned to step back, smile and keep walking. This seems better understood then any plea of "no", which seems to be taken as the opening bid in the coming negotiation. I admire their collective organisation, once convinced my wallet isn't making an appearance, they are generous with advice about where to go and what to see. They have the network effect down pat, knowing that everything comes back around eventually.
The smell of rubbish is the backdrop for the constant offers of girls and cries of "transport". A Balinese taxi driver tells me about his wife and children before regaling me with tales of the western women he's fucked. A bemo driver boasts of his conquests, disdainfully describing the whores as Javanese, while in the same breath, offering to find me a nice Java girl. In the hotel pool, a travelling Malay salesman asks to hold our hands and describes in detail the perfect nipples of the girl sleeping in his room. He offers to introduce us to her and while two Canadians laugh and joke, psyching themselves up to the occasion, I slip away to my room.
It's a family affair, mothers and boyfriends watch from the corners of alleyways and bars as their girls whore themselves. Their eyes display a nonchalance which leaves me uncomfortable and confused. Husbands are texted requesting a pick up before running off into the darkness with their latest catch. The offers are so pervasive, and the environment so accepting, that it's impossible not to be curious. To wonder about these girls with their slender hips and perfect nipples, to imagine what an hour spent with them might be like. It's easy to see how men who would never be tempted at home, end up paying for the girl in their bed.
Today the Bali part of the trip ends. We travel to Gillimanuk to catch the ferry to Banyuwangi, the easternmost point of Java. The last two weeks have been spent making friends, swimming, riding scooters and surfing; but most importantly getting used to the routines of a traveller in a new country.
It's time to move.