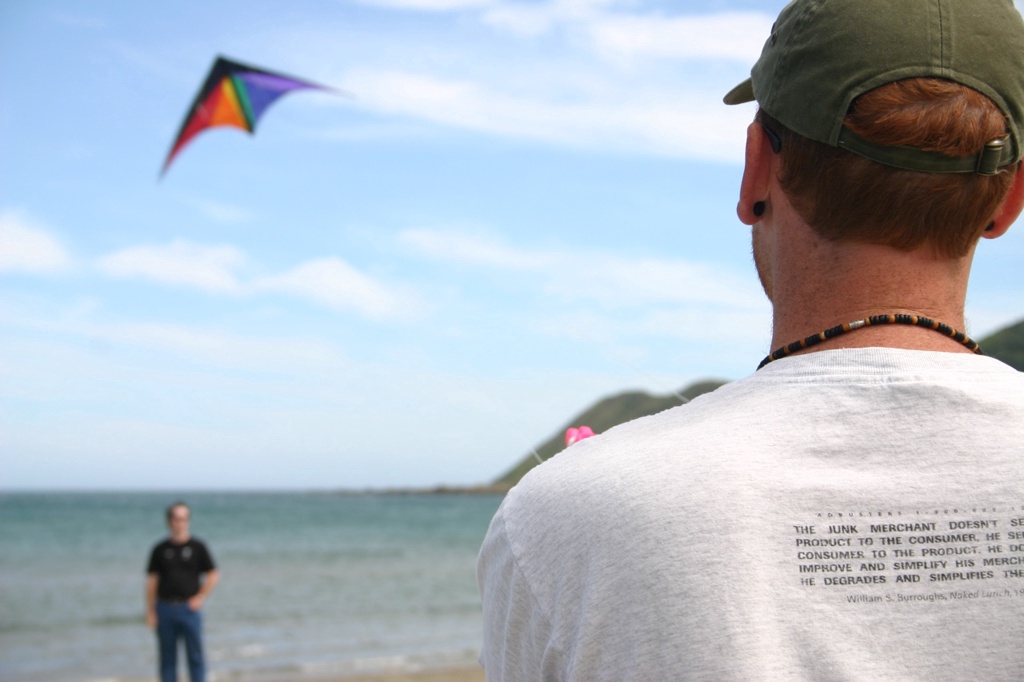 The Joy of Kites
One year my dad took me, my sister, and some of the kids he worked with down to the dry lake beds in the Mojave Desert to see the Space Shuttle land. That was exciting enough for a space fixated pre-teen ... but on the way I saw people sailing land boats with huge sails across the barren lake beds at amazing speeds.
Years later, while reading Arthur Ransome's Winter Holiday, I learned about ice boats and that people do similar things on frozen lakes. I was possessed with the desire to do this until age provided a sufficient a distance from childhood that those dreams were exchanged for grown up dreams of girls, fame and fortune.
Recently I've rediscovered the joy of flying kites. Modern stunt kites really are amazing, much different from the boring kites I remember from childhood. In fact, they are so much fun that I'm looking forward to our drives out to the Oregon Coast!
Now I need to get a bigger kite and a mountain board, or a buggy, or maybe I'll just start kite jumping?